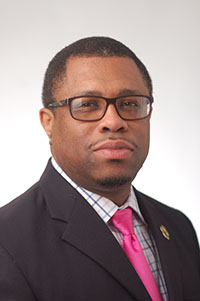 Eric Ford, Director – Eric was recruited to serve with Choice by a fellow Hampton University alum who worked for Choice but came back to the university to recruit graduates who reflected the youth Choice served. He served out of the Cherry Hill Office in 1993 – 1994. Eric was a part of the first team to serve in the Park Heights community in Northwest Baltimore. Eric works in this field because he is passionate about improving public education outcomes, reducing the confinement rates for youth of color and developing future change agents for these causes. Eric is inspired by seeing and hearing about people overcoming obstacles to be successful. Also, Eric finds optimistic people who dare to dream big, with hope and vision to be extremely inspiring. In his spare time, Eric enjoys reading, listening to Hip Hop, watching basketball & football and coaching basketball. Eric is active in his neighborhood association, and has coached youth in high school, recreational/travel basketball leagues and has served on several non-profit boards. He has completed the post baccalaureate certificate program in the non-profit sector and the Personal Leadership and Project Management Leadership program at UMBC. Eric has been appointed by Governor Hogan as the Vice Chair of Maryland's State Advisory Group for Juvenile Justice and also was appointed to sit on the Juvenile Justice Reform Council.
---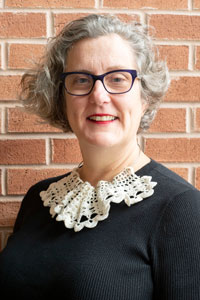 Kelly Quinn, Deputy Director – Kelly Quinn is a community organizer and historian who lives in a rowhouse with a Formstone façade in Baltimore City. She earned her PhD in American studies at University of Maryland, College Park and her AB at Trinity College where she was a Phi Beta Kappa graduate. Her academic research and teaching focuses on African American life and thought, community formation, and the built environment. Her civic life includes non-partisan voter registration drives and get-out-the-vote campaigns. Her community-based art practice includes Fluid Movement's annual water ballet. Most recently, she worked in Poppleton at University of Maryland, Baltimore's Community Engagement Center: nurturing relationships with neighbors, developing programs, and strengthening ties between university students and local communities. Previously, she was the Terra Foundation project manager at the Smithsonian Institution's Archives of American Art, an assistant professor of American studies at Miami University of Ohio, and the Sojourner Truth Visiting Faculty Lecturer at University of Michigan in Taubman College of Architecture and Urban Planning (TCAUP) and Department of Afroamerican and African Studies. In 1991-1992, she served in the Jesuit Volunteer Corps in Anchorage, Alaska. She is an alumna of Baltimore Rising and certified in trauma-responsive care by Transforming the Experience-Based Brain. Quinn's research, teaching, service, organizing, and art has garnered numerous awards including Association of American University Women, University of Michigan TCAUP, No Boundaries Coalition, Southwest Partnership, and Oxford, Ohio's Annual Fourth of July Parade. She joined The Choice Program at UMBC in December 2019, drawn to its commitment to anti-racism, trauma-responsiveness, youth-centered, and restorative justice.
---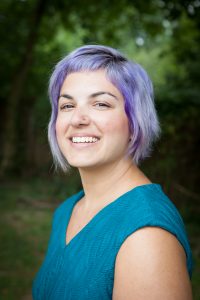 Shirey Baig, Manager of Data, Evaluation and Technology – For almost 10 years, Shirey has worked exclusively in nonprofits and community-based organizations to improve their systems, data collection and reporting. Her duties have included managing application and grantee monitoring processes, generating statistical reports for funders, and providing timely internal reporting to evaluate program success. With the Choice Program at UMBC, she leads our data management team and evaluate the effectiveness of our processes and implement changes when necessary to ensure accurate program reporting. She holds her B.A. from New York University. In her spare time, Shirey can be found at local craft market and art shows as a fiber artist and spending time with her three cats.
---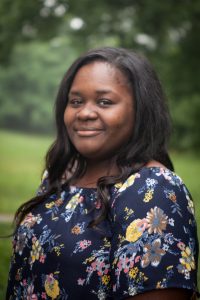 Itoro Baker, Associate Director of Programs  – After earning a Master Degree in Social Work in 2015, Itoro decided to dedicate a year of service and began her career with The Choice Program as an AmeriCorps Member on the Baltimore County West Team. She was then promoted to a full time staff position as the Service Coordinator for the same team. In 2017, Itoro was promoted again to Assistant Director of the Baltimore City DJS and Howard County Teams. Itoro is passionate about empowering youth and families to advocate for themselves and removing barriers. Itoro enjoys working with The Choice Program because she is inspired by the resilience youth in Baltimore possess. In her spare time, Itoro enjoys spending time with her family and listening to music.
---
Brooke Bomberger, Associate Director of Jobs – Brooke joins the Choice Program from Creative Alliance where she was the education director and helped to oversee the launch preparations of their new Creativity Center. Prior to that she worked for the Y of Central Maryland, NPower, and The Inner Harbor Project. At The Inner Harbor Project, she worked with youth in Choice Jobs. During her career in Baltimore, she has partnered with many leaders and organizations. Brooke is a former social studies teacher and leads an active civic life. She is the past president and current member at large of the Greektown Neighborhood Association, a former member of Art with a Heart's Impressionists board, a former member of the United Way ALICE Taskforce and Youth Homelessness Taskforce; and she has also served on local politicians' campaigns. Brooke is also a small business owner, having launched Foolish Owl Bakery in 2021.
---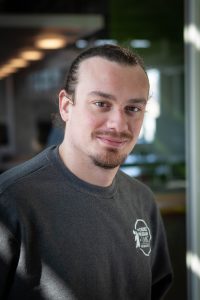 Jarrett Kobin, Assistant Director of Training and Social Enterprise – Jarrett graduated in 2018 from UMBC with a Bachelors in English. Before joining Choice, Jarrett spent years successfully managing restaurants. He has been a critical asset to the current evolution of our program focused on youth employment. Beginning as the Financial Manager of Choice's three social enterprises, Jarrett quickly demonstrated his passion for direct service and giving back to the community. Jarrett helped develop the Shift Leader Program, an opportunity which gives youth the ability to learn management skills within long term positions at the social enterprise. Jarrett currently serves as the Assistant Director of Training and Social Enterprise. Jarrett has a great passion for young people's first job experience and breaking down structural, economic, and institutional barriers around employment for young people of Baltimore City and County. Jarrett relaxes by making his own hot sauces, finding the best buffalo wing, and watching horror movies.
---