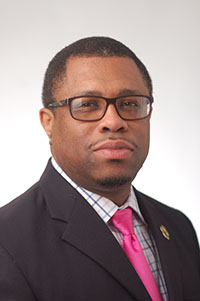 Eric Ford, Director – Eric was recruited to serve with Choice by a fellow Hampton University alum who worked for Choice but came back to the university to recruit graduates who reflected the youth Choice served. He served out of the Cherry Hill Office in 1993 – 1994. Eric was a part of the first team to serve in the Park Heights community in Northwest Baltimore. Eric works in this field because he is passionate about improving public education outcomes, reducing the confinement rates for youth of color and developing future change agents for these causes. Eric is inspired by seeing and hearing about people overcoming obstacles to be successful. Also, Eric finds optimistic people who dare to dream big, with hope and vision to be extremely inspiring. In his spare time, Eric enjoys reading, listening to Hip Hop, watching basketball & football and coaching basketball. Eric is active in his neighborhood association, and has coached youth in high school, recreational/travel basketball leagues and has served on several non-profit boards. He has completed the post baccalaureate certificate program in the non-profit sector and the Personal Leadership and Project Management Leadership program at UMBC. Eric has been appointed by Governor Hogan as the Vice Chair of Maryland's State Advisory Group for Juvenile Justice and also was appointed to sit on the Juvenile Justice Reform Council.
---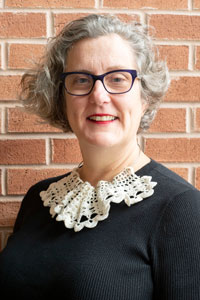 Kelly Quinn, Deputy Director – Kelly Quinn is a community organizer and historian who lives in a rowhouse with a Formstone façade in Baltimore City. She earned her PhD in American studies at University of Maryland, College Park and her AB at Trinity College where she was a Phi Beta Kappa graduate. Her academic research and teaching focuses on African American life and thought, community formation, and the built environment. Her civic life includes non-partisan voter registration drives and get-out-the-vote campaigns. Her community-based art practice includes Fluid Movement's annual water ballet. Most recently, she worked in Poppleton at University of Maryland, Baltimore's Community Engagement Center: nurturing relationships with neighbors, developing programs, and strengthening ties between university students and local communities. Previously, she was the Terra Foundation project manager at the Smithsonian Institution's Archives of American Art, an assistant professor of American studies at Miami University of Ohio, and the Sojourner Truth Visiting Faculty Lecturer at University of Michigan in Taubman College of Architecture and Urban Planning (TCAUP) and Department of Afroamerican and African Studies. In 1991-1992, she served in the Jesuit Volunteer Corps in Anchorage, Alaska. She is an alumna of Baltimore Rising and certified in trauma-responsive care by Transforming the Experience-Based Brain. Quinn's research, teaching, service, organizing, and art has garnered numerous awards including Association of American University Women, University of Michigan TCAUP, No Boundaries Coalition, Southwest Partnership, and Oxford, Ohio's Annual Fourth of July Parade. She joined The Choice Program at UMBC in December 2019, drawn to its commitment to anti-racism, trauma-responsiveness, youth-centered, and restorative justice.
---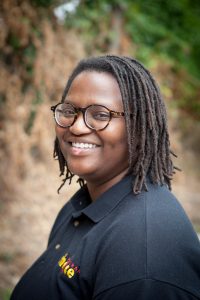 Zeevelle Nottingham-Lemon, Associate Director of Operations, Choice Jobs Teams – Z began her career with The Choice Program at UMBC as an AmeriCorps Member, serving on the Jobs team in 2012. She holds a B.A. from Lee University in Intercultural Studies: Global Missiology. She is currently pursuing a Master's degree in Global Affairs and Human Security at the University of Baltimore. Z is a native of West Baltimore, and believes in The Choice Program as a vehicle for the justice and change she hopes to see in her community, the nation and the world. Z enjoys listening to non-fiction books on tape, traveling, and spending time with babies, puppies, and friends.
---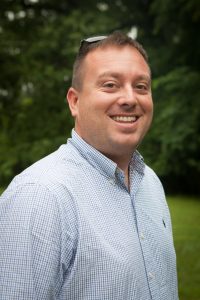 Frank Anderson, Associate Director of Operations, Intensive Advocacy Teams & Educational Initiatives –   Frank came to the Choice Program as the Service Coordinator at Lakeland Elementary and Middle school during the spring of 2014. Before Choice, Frank has worked in several different roles in youth services and alternative education, providing educational programming for a Baltimore group home, teaching middle and high school students in a substance abuse rehabilitation facility, and teaching developmental writing at the Community College of Baltimore County. Frank started as the Assistant Director of Choice Education in the winter of 2015, managing partnerships in three city schools. Some of the highlights of his job include connecting youth to the many educational resources the university has to offer, participating in arts and activism based programming, and helping youth and families connect to their school communities in meaningful ways.
---
Danielle Yurchinkonis, Associate Director – Dani started her journey with The Choice Program as an AmeriCorps Member in Baltimore City in 2010. She continues to find inspiration in the way young people battle structural inequality and navigate complex daily obstacles. Dani holds a B.F.A in Photography from the Maryland Institute College of Art (MICA), a Graduate Certificate in the Nonprofit Sector from UMBC, and a M.S. in Negotiations and Conflict Management from the University of Baltimore (UB). Dani volunteers at local prisons with the Alternatives to Violence Project (AVP) as a workshop facilitator and coordinator. She lives in Baltimore City and enjoys traveling, gardening, art and outdoor movies.
---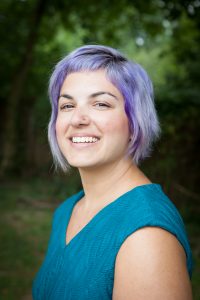 Shirey Baig, Information Technology Manager – For almost 10 years, Shirey has worked exclusively in nonprofits and community-based organizations to improve their systems, data collection and reporting. Her duties have included managing application and grantee monitoring processes, generating statistical reports for funders, and providing timely internal reporting to evaluate program success. With the Choice Program at UMBC, she leads our data management team and evaluate the effectiveness of our processes and implement changes when necessary to ensure accurate program reporting. She holds her B.A. from New York University and is currently pursuing a Masters in Information Systems from UMBC.
---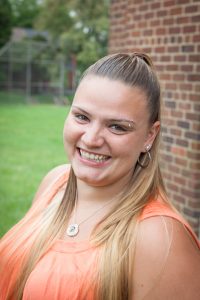 Rebeccah Henry, Assistant Director – Prince George's County, Montgomery County, Baltimore County West– Beccah started with The Choice Program at UMBC in 2012 as an AmeriCorps Member serving the Northwest Baltimore City team. She then was a Service Coordinator for the Baltimore County North team for a year before becoming the Prince George's County Assistant Director. She graduated from the University of Arizona with a BA in Psychology and a BA in Public Policy Administration. She recently graduated from University of Maryland University College with a Master's in Criminal Justice Management. Beccah's love of working with youth is what initially drew her into The Choice Program. Her belief in the youth we serve and the caring culture of Choice is what has made her stay. Beccah is also an Alternatives to Violence Project facilitator at the local men's prison. In her spare time she enjoys going to the gym, playing volleyball, and spending time with friends and family.
---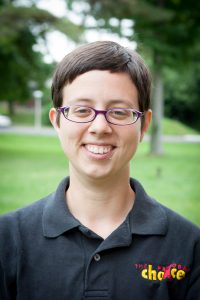 Laura Irvin-Sahm, Assistant Director – Education & Baltimore City  – Laura began her career with The Choice Program as an AmeriCorps Member serving the Baltimore City region in 2011. Laura holds a B.A. from McDaniel College in Sociology and a M.A. in Criminal Justice from John Jay College of Criminal Justice. Laura was drawn to The Choice Program's focus on keeping youth in their communities and out of detention. Laura is inspired by the youth in the program, as well as the AmeriCorps Members, because of their openness to growth and passion for the world around them. In her spare time, Laura enjoys playing with her rambunctious dog, traveling, and reading.
---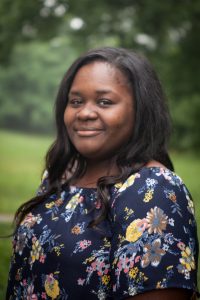 Itoro Baker, Assistant Director – Baltimore City Northeast and Northwest, Baltimore County East, Howard County  – After earning a Master Degree in Social Work in 2015, Itoro decided to dedicate a year of service and began her career with The Choice Program as an AmeriCorps Member on the Baltimore County West Team. She was then promoted to a full time staff position as the Service Coordinator for the same team. In 2017, Itoro was promoted again. In her current role, she is Assistant Director of the Baltimore City DJS and Howard County Teams. Itoro is passionate about empowering youth and families to advocate for themselves and removing barriers. Itoro enjoys working with The Choice Program because she is inspired by the resilience youth in Baltimore possess. In her spare time, Itoro enjoys spending time with her family and listening to music.
---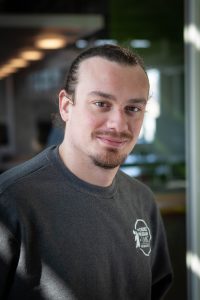 Jarrett Kobin, Assistant Director of Training and Social Enterprise – Jarrett graduated in 2018 from UMBC with a Bachelors in English. Before joining Choice, Jarrett spent years successfully managing restaurants. He has been a critical asset to the current evolution of our program focused on youth employment. Beginning as the Financial Manager of Choice's three Flying Fruit social enterprises, Jarrett quickly demonstrated his passion for direct service and giving back to the community. Jarrett helped develop the Shift Leader Program, an opportunity which gives youth the ability to learn management skills within long term positions at Flying Fruit. Jarrett currently serves as the Assistant Director of Training and Social Enterprise. Jarrett has a great passion for young people's first job experience and breaking down structural, economic, and institutional barriers around employment for young people of Baltimore City and County. Jarrett relaxes by making his own hot sauces, finding the best buffalo wing, and watching horror movies.
---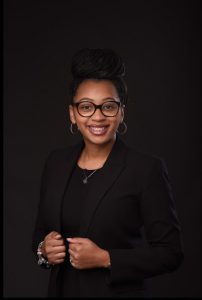 Trenae' Watson, Assistant Director – Choice Jobs Program – Trenae' began her career with The Choice Program at UMBC, in 2019 serving on the Jobs team. Prior to coming to Choice, she worked in several different workforce development capacities, assisting youth throughout both Baltimore City and surrounding counties. She has a B.S. from The University of Maryland Eastern Shore in Biology and a Master's degree in Conflict Management and Negotiation from The University of Baltimore. Trenae' is very active in her community and committed to giving back to the Baltimore community. She enjoys spending time with her family and traveling!
---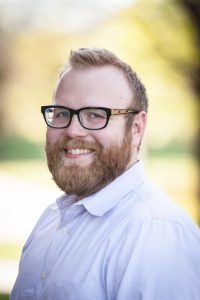 David Klock, Human Resources Manager – Dave is a two-time AmeriCorps alum who came to Choice in 2010 to serve on the Baltimore County East Team. Before moving to Baltimore, he studied Economics at Case Western Reserve University and served in a school-based AmeriCorps position with City Year in Cleveland, OH. In 2013, Dave transitioned from direct service to become a Personnel Coordinator for the organization. Dave's passion for developing people and belief in the transformative nature of this service year make him well-suited to recruit and train future generations of Choice AmeriCorps Members.
---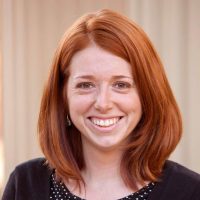 Halley Thompson, Personnel Coordinator – Halley joined Choice in 2018 as a Personnel Coordinator on the HR team. Halley has served as an AmeriCorps member with the Montana Conservation Corps in 2006, and as a VISTA with Communities in Schools of North Carolina in 2009. She obtained her BA in English Literature and Secondary Education Certificate from UNC-Asheville, and her MPA from UNC-Chapel Hill. She brings experience as a classroom teacher, community school coordinator, and as an AmeriCorps Program Manager in youth-serving programs. She also holds a PHR certification. Halley was drawn to Choice's model and culture, and is passionate about recruiting AmeriCorps members to such a dynamic and supportive organization where they can develop their skills as change agents in service to our community. Halley spends her free time with her husband Ciaran, and her daughter Frankie Jo.