The Choice Program at UMBC is grateful for the continued support of our partners, whose generosity and commitment to youth, families, and communities makes providing our services possible.
University of Maryland, Baltimore County (UMBC) and the Shriver Center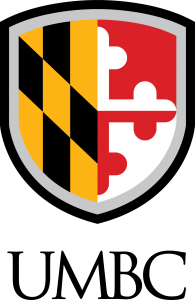 is a public Honors University located in the greater Baltimore region that seeks to integrate teaching, research, and service to benefit Maryland's citizens. The Shriver Center provides opportunities for students at the University of Maryland, Baltimore County (UMBC) to engage in applied learning, civic engagement, and community-based service delivery. Through these experiences, UMBC students are able to connect theory to practice, and thought to action. The Shriver Center collaborates with other agencies and universities to create and implement initiatives designed to strengthen communities and build local capacity through programs such as The Choice Program, the Peaceworker program, Service-Learning and Public Service Scholars.
The Governor's Office of Service & Volunteerism (GOSV) 
The GOSV is a unit of the Governor's Office of Community Initiatives. Through the use of federal dollars, the Office on Service and Volunteerism is funding 21 AmeriCorps State programs during the 2018-2019 program year to support disaster services, economic opportunity, education, environmental stewardship, healthy futures, and veterans and military families in Maryland.
The Office on Service and Volunteerism was founded in 1993; and the office supports more than 800 AmeriCorps members each year through its grant-making program. In addition, the office advocates for effective volunteer program management and recognizes volunteer service across the state on behalf of the Governor of Maryland. Each year, thousands of Maryland volunteers are recognized by the Governor's Office through activities and services provided by the Office on Service and Volunteerism.
The Office is supported by the Governor's Commission on Service and Volunteerism.
AmeriCorps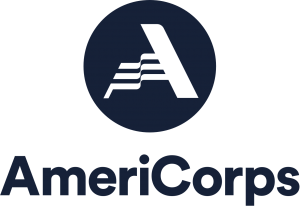 AmeriCorps engages more than 75,000 Americans in intensive service each year at nonprofits, schools, public agencies, and community and faith-based groups across the United States. Since it's founding in 1994, almost 1 million AmeriCorps Members have contributed more than 1.2 billion hours in service across America. We are proud to host  35 AmeriCorps Members every year in the Baltimore/Washington Metropolitan. Learn more about AmeriCorps here.
Maryland Department of Juvenile Services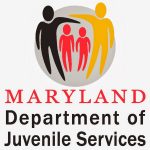 The Maryland Department of Juvenile Services is responsible for assessing the individual needs of youth, and collaborating with youth and their families in conjunction with community partners to coordinate services and resources. As a long-standing funder of The Choice Program's Intensive Advocacy teams, the Department of Juvenile Services partners with Choice staff and AmeriCorps members to improve outcomes for youth in the justice system, reduce incarceration while protecting public safety, and delivering comprehensive community-based services to youth and their families.
Marguerite Casey Foundation
The Marguerite Casey Foundation believes positive societal change is both possible and necessary by creating a movement of families advocating on their own behalf. The Marguerite Casey Foundation has been an integral partner for The Choice Program through informing Choice's own movement-building efforts to advance social and economic policies and practices that promote the development of strong youth, families, and communities. As a huge supporter of The Choice Program's "Youth in Action" movement, the Marguerite Casey Foundation has helped to Choice to build platforms to elevate youth's voices within Maryland communities.
Northrop Grumman Foundation
The Northrop Grumman Foundation concentrates its philanthropic efforts on increasing access to educational experiences in science, technology, engineering, and mathematics (STEM) for students and teachers. Through supporting The Choice Program at UMBC's Education Program at Benjamin Franklin High School in Baltimore City, the Northrop Grumman Foundation seeks to enhance the educational experience of Baltimore City students, and create a matriculation pipeline to the University of Maryland, Baltimore County.
Starbucks Foundation
The Starbucks Foundation was created from the Starbucks Coffee Company as part of the company's commitment to strengthen communities around the globe. With firm dedication to nonprofit organizations, the Starbucks Foundation contributes to The Choice Jobs Program to create pathways of opportunity for young people in the Baltimore metropolitan area. As the training partner at the Starbucks community store located at 1812 Ashland Avenue in Baltimore, The Choice Program is administering enhanced customer service and barista training to Choice Jobs participants, as they prepare to enter into the work world.  
Annie E. Casey Foundation
The Annie E. Casey Foundation, a national foundation that is based in Baltimore, funds programs to create innovate, cost-effective responses to issues that negatively affect children and their families.  The Annie E. Casey Foundation concentrates its philanthropic efforts in program areas that strengthen families, build stronger communities, and create access to more opportunity. As a new partner for The Choice Program at UMBC, the Annie E. Casey Foundation is supporting The Choice Jobs Program in East Baltimore, to create internship opportunities, enhance job training, and remove barriers to employment for young people.
REDF
REDF is the only venture philanthropy agency in the United States that focuses its investments exclusively in the growth of social enterprises with a goal of improving employment outcomes for people with barriers, such as incarceration, homelessness, substance abuse, mental illness, or limited educational attainment. REDF gives both seed and growth capital to social enterprises, while also providing specialized training and advisory services to social enterprises around the country in an effort to scale impact, strengthen businesses, and increase the impact for individuals facing barriers to employment. REDF provides technical assistance and funding to support The Choice Jobs Program, as well as its social enterprise, Flying Fruit, in Baltimore City.
Baltimore County Local Government
Baltimore County Local Government provides comprehensive services to citizens of Baltimore County, Maryland. As a long-standing supporter of The Choice Program's Intensive Advocacy and Jobs Programs, Baltimore County Government provides funding to extend services to youth and their families living in the county.
Association of Public and Land-Grant Universities (APLU)
APLU is a research, policy, and advocacy organization that seeks to strengthen and advance the work of public universities in North America. APLU's agenda is built upon the pillars of increasing degree completion and academic success, advancing scientific research, and expanding engagement. In supporting The Choice Program and UMBC's commitment to increasing matriculation between Baltimore City Public Schools and UMBC, Choice is partnering within UMBC to work with a cohort of forty high school students to provide college exposure, admissions support, and create a culture of service-learning and social justice.
Association of American Colleges and Universities (AAC&U)
AAC&U is the leading national association focused on the quality, vitality, and public standing of undergraduate liberal education.  Specifically, AAC&U partners with The Choice Program at UMBC on two of its primary goals: 1) Equity: Innovation, Inclusive Excellence, and Student Success and 2)  Social Responsibility: Integrative Liberal Learning for the Global Commons.  With support from Newman's Own Foundation and the W.K. Kellogg Foundation, UMBC was selected to become one of the initial ten Truth, Racial Healing and Transformation (TRHT) Campus Centers. The University of Maryland Baltimore County's understanding of the historical and current issues regarding racism and racial equity and the articulation of a plan to engage the campus and surrounding communities in inclusive healing activities provides an exceptionally strong foundation to address current inequities grounded in the belief in a racial hierarchy.
The Governor's Office of Crime Prevention, Youth, and Victim Services
The Governor's Office of Crime Control and Prevention serves as a coordinating office that advises the Governor on criminal justice strategies. The office plans, promotes, and funds efforts with government entities, private organizations, and the community to advance public policy, enhance public safety, reduce crime and juvenile delinquency, and serve victims.
The office provides access to federal and state grant funds and can provide assistance to Maryland town, city, county, agencies as they attempt to maneuver through the red tape to tap these resources.
The office works with local government agencies to plan projects, coordinate stakeholders, develop accountability measures and get results. GOCCP connects local governments to best practices in national and state programming and innovations.
Family League of Baltimore
Family League of Baltimore (Family League) is a 501(c)(3) nonprofit organization that has served as the designated Local Management Board for the City of Baltimore since 1991. Family League works collaboratively to support data-informed, community-driven solutions that align resources to dismantle the systemic barriers which limit the possibilities for children, families, and communities. Stewardship, performance, trust, respect, innovation, and equity are the core values that guide this work. Powered by and in partnership with community, we will address inequities in education, health, and economic opportunity through an anti-racist lens to ensure that positive outcomes can be a reality for all Baltimoreans. In Fiscal Year 2021, Family League invested more than $22.8 million in 98 funded partners, benefitting more than 25,000 children, youth, and adults in Baltimore.